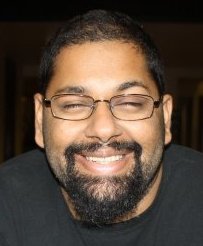 Formalities
I'm a data scientist, aspiring polymath, and passionately curious about the world.
I'm currently working in Fred Hutch's Data Commonwealth team, working to make data and analysis easily accessible to researchers. I build systems to empower researchers so they can find data faster, and speed up their research.
I'm a research scientist, data engineer and software developer. I have conducted hundreds of experiments, run dozens of critical systems, and worked in many industries.
I live in Seattle.
Skills
| Category | Notable Skills |
| --- | --- |
| Machine Learning | Deep neural networks, generative adversarial networks, reinforcement learning, recommendation systems, natural language processing, all of the most common algorithms |
| Statistics | Bayesian inference, causal inference, time series analysis, experimental design, cross validation |
| Programming | Python, R, SQL, Powershell, C#, data structures |
| Optimization | genetic algorithms, operations research |
| Distributed Processing | Spark, Redshift, Hadoop/Hive, Kafka, Cassandra, Tensorflow, Streamsets |
| Data Visualization | Tableau, Dremio, D3, Seaborn, Plotly, Altair, ggplot2, ggvis |
| Databases | SQL Server, PostgreSQL, Spanner, Redshift, BigQuery, Solr, Elasticsearch, Query tuning, dimensional modeling, ETL development |
| Infrastructure | Kubernetes, Docker, Zookeeper, Mesos, AWS, Google Cloud, Windows Azure, on-premise Windows & Linux |
| Software Development | Git, TFS, Agile development, Continuous integration |
Employment
Speaking & Publication History
| | |
| --- | --- |
| AIR 2017 | Using Predictive Analytics to Guide Financial Aid Decisions |
| AIR 2016 | Using Predictive Analytics to Guide Retention Interventions |
| HEDW 2016 | Data Science for Student Success |
| | Using Data to Make Decisions |
| | Agile Database Development |
| | Machine Learning for Mere Mortals |
Education
The Long Tail
I work with many different tools, languages and frameworks. Here's what I've worked with recently.
IDEs
Sublime Text 2/3
Visual Studio (all flavors)
Infrastructure
Linux (Ubuntu and Debian)
Windows Server
OS X
Docker
Hyper-V
Zookeeper
Apache Mesos
Kubernetes
Languages and Libraries
Python (scikit-learn, pandas, PyMC3, PyTorch, IPython, seaborn, Keras)
R (ggplot2, tidyr)
SQL (all flavors)
Powershell
Bash
C#
JavaScript (a little)
Data Stacks
Jupyter notebooks
Zeppelin notebooks
Apache Spark
Tensorflow
Microsoft SQL Server
MySQL
PostgreSQL
AWS Redshift
Azure ML Studio
Solr
ELK
Cloud Products
AWS RedShift, EMR, Spark, RDS, and a lot more
Microsoft Azure Power BI, ML Studio, and a lot more
Google Cloud Engine BigQuery, Spanner, Dataflow, and a lot more
Informal
I have been working with data and statistics since 2005. Since then I have taught myself a large variety of skills to become a highly competent software engineer and data scientist.
I have also become proficient in many subject areas: online advertising, education, economics, music, cryptography, and much more.
I don't have a specialty. I am passionately curious.
I love solving real problems (storytelling, data visualization, rapid analysis).
I love working with statistics and machine learning (vector math, supervised and unsupervised algorithms, cross-validation, ensembling, neural nets).
I love asking probing questions at the right time.
I love working with databases (design refactors, query tuning, indexing).